FirstBible School of Translation is a three-year graduate program dedicated to thoroughly equipping men and women for cross-cultural Bible translation ministry.
FirstBible School of Translation offers a 94-hour Master of Arts degree in Linguistics, Exegesis, and Translation Management. This degree equips men and women with the necessary tools for effective Bible translation through graduate-level classes in Biblical languages, linguistics, translation philosophy and praxis, and cross-cultural studies.
Men and women who successfully complete this program will have proven competency in Biblical languages and will have obtained understanding of the Biblical cultures; they will hold a firm grasp on faithful Bible translation philosophies and practices; and they will be equipped to perform linguistic and cultural analysis as well as language documentation to the extent that is necessary for the success of the Bible translation project.
Master of Arts

in
Linguistics, Exegesis, and Translation Management
0
Bible & Biblical Languages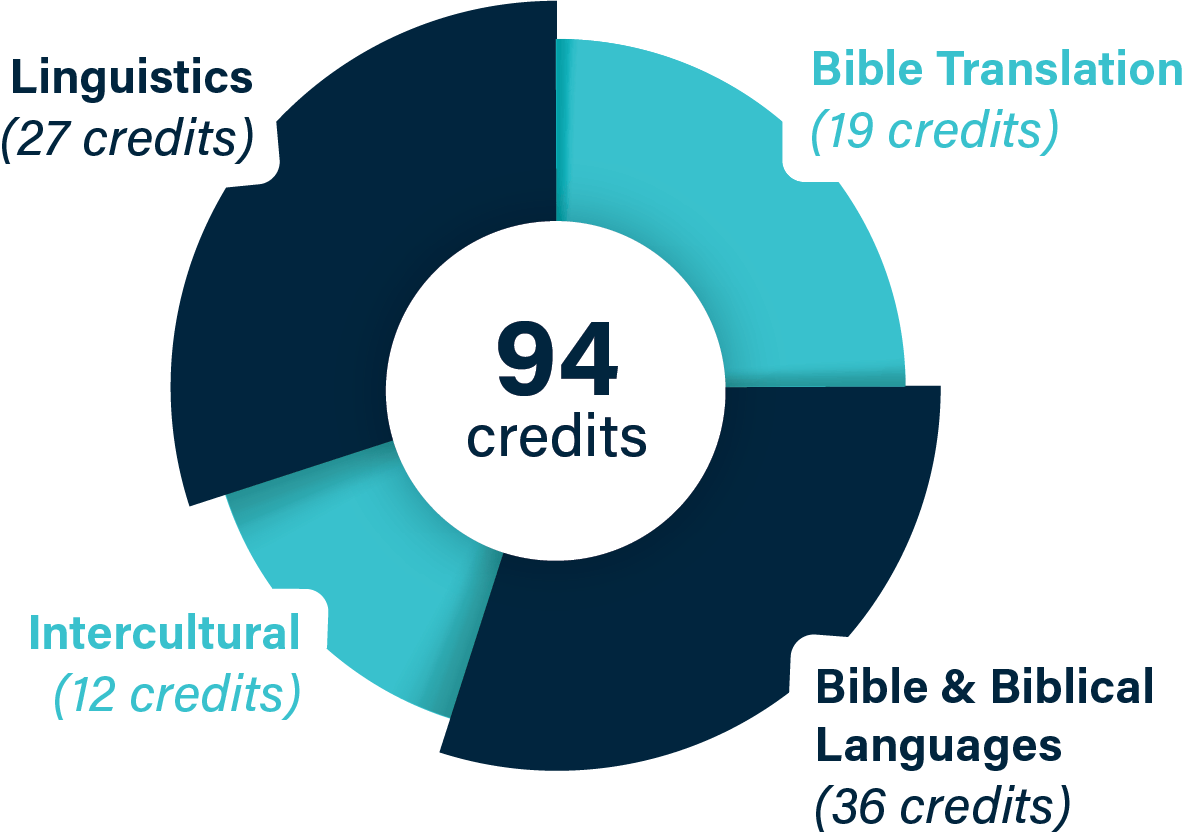 View details for the MA program curriculum.
Our core value is found in a single word:
to the Trinity
We desire to equip men and women who honor God by possessing an intimate relationship with His Son through the enabling of the Holy Spirit.
to the Text
We desire to train men and women who will endeavor to produce trustworthy translations of God's Word from the Biblical-language texts of Greek and Hebrew.
to the Target Culture
We desire to send out gospel-centric men and women who are prepared to partner with the target people and first-language speakers to produce a complete translation of God's Word.
Learn More about our Philosophy of Bible Translation Education.
Request an information packet from us! Follow the link below to fill out a short questionnaire, and somebody in our Admissions Office will reach out to you to provide you with the information you are looking for.